The President of Egypt has been put "on sale" on eBay after vowing that he would sell himself to help the country's economy.
Abdel Fattah el-Sisi, the former army head who ousted his predecessor Mohammed Morsi, was widely mocked for his pledge as he laid out development plans on Wednesday.
"If it were possible for me to be sold, I would sell myself," he said in a speech on state television, where he also reportedly asked Egyptians to donate to public funds by text.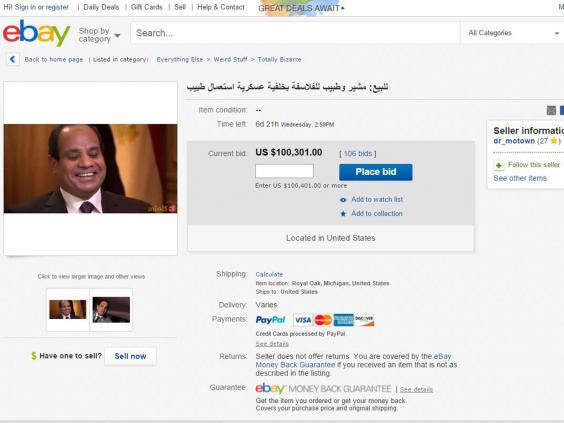 Credit:Independent