Kenya was left without power on Tuesday after a monkey got into a power station and triggered a nationwide blackout.
The primate fell onto a transformer at the Gitaru Hydroelectric Power Station, according to the facility owners.
The company is the country's largest generator of electricity, providing around 80 percent of energy consumed in the East-African nation.
In a statement, the company said the system had been restored and that all power generating units were operating normally.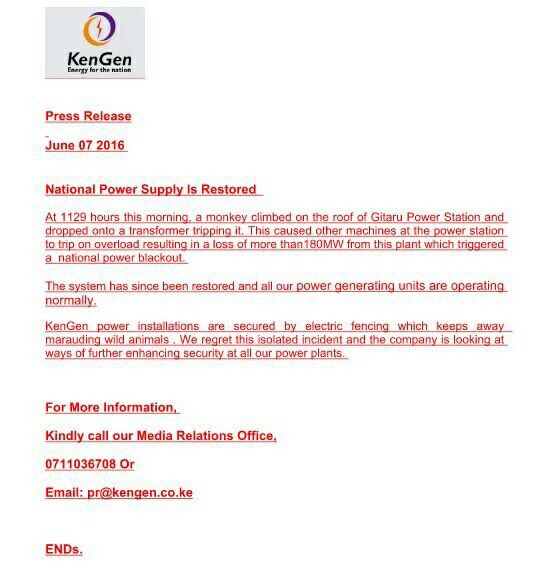 Credit:ewn