Comedy legend Gene Wilder, who starred in Willy Wonka & the Chocolate Factory, has died at the age of 83.
The American actor, who also entertained cinema-goers in Young Frankenstein, The Producers, Blazing Saddles, and Stir Crazy, passed away on Sunday night in Stamford, Connecticut, according to his family.
His nephew, Jordan Walker-Pearlman, said the film legend had been suffering from Alzheimer's disease-related complications.
In a statement to Variety, Mr Walker-Pearlman said the illness "never stole his ability to recognise those that were closest to him, nor took command of his central-gentle-life affirming core personality". 
He said the decision to delay disclosing his condition was because: "He simply couldn't bear the idea of one less smile in the world."

The frizzy-haired actor – who excelled at playing neurotic characters caught up in madcap schemes – was twice Oscar nominated.
In 1969, he was up for best supporting actor for his role in The Producers, a Mel Brooks comedy.
The pair were also in the running for the best adapted screenplay award for Young Frankenstein in 1975. 
Wilder played Leo Bloom, a nervous accountant who conspires to flee with the profits from a Broadway flop titled Springtime For Hitler.
In 1971, Wilder assumed the mantle of Willy Wonka, one of his most beloved roles, which became a children's favourite. 
He starred in two other Brooks comedies in 1974, Western spoof Blazing Saddles and gothic horror parody, Young Frankenstein.
Wilder co-starred with Richard Pryor in the 1976 train-murder comedy Silver Streak.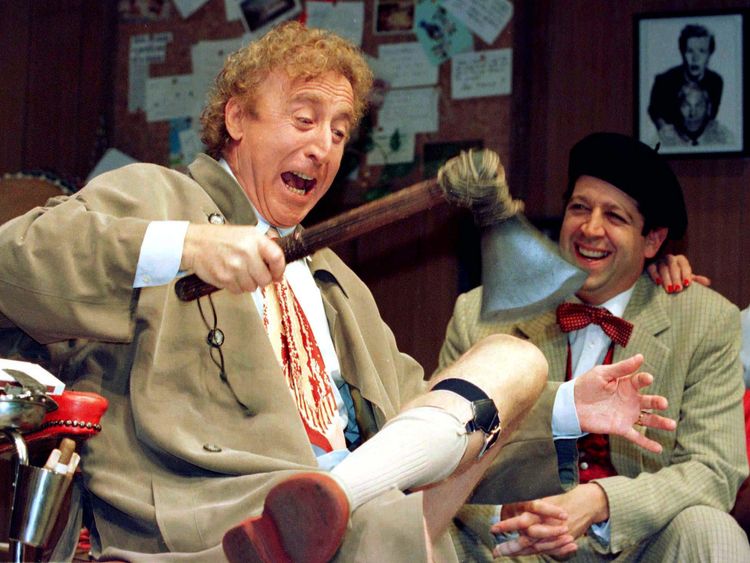 The two paired up again in 1980 prison comedy Stir Crazy, which was another box office smash.
Wilder and Pryor also co-starred in See No Evil, Hear No Evil (1989), and Another You (1991). 
The son of a Russian Jewish immigrant, Wilder was born Jerome Silberman in Milwaukee, Wisconsin, in 1933.
His interest in comedy began when as a six-year-old he began devising skits to keep his mother amused after she had a heart attack.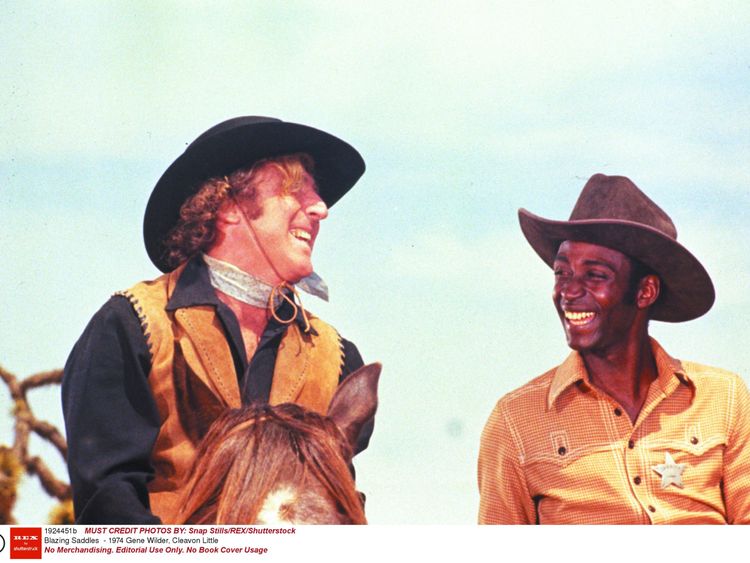 Wilder began acting classes at age 12 and continued performing during college.
In 1961, he went to Broadway.
Wilder had a small role as the hostage of gangsters in the 1967 classic Bonnie and Clyde, a year before The Producers.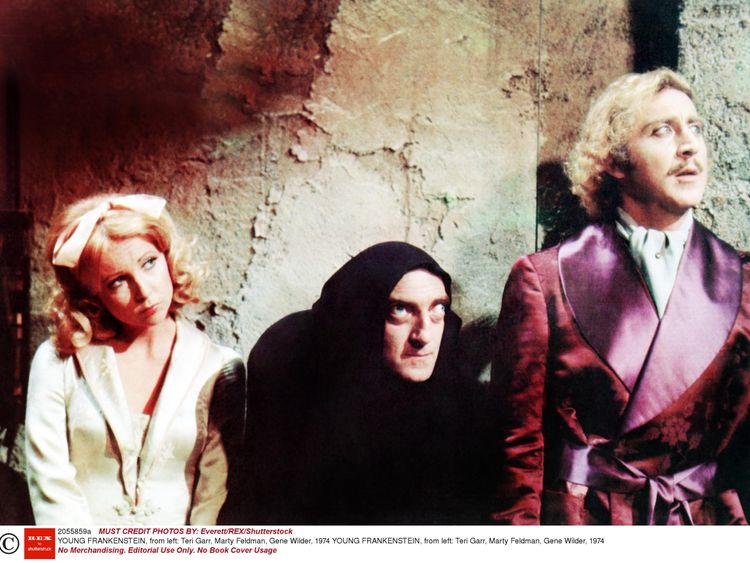 He is survived by fourth wife Karen Boyer, whom he wed in 1991. 
Wilder's third wife Gilda Radner died in 1989 of ovarian cancer.
He was himself treated for non-Hodgkin's lymphoma in 1999.
source: skynews