Ted Cruz has endorsed Donald Trump's bid to become US President, despite previously calling him a "trainwreck" and a "pathological liar".
The defeated presidential hopeful was booed as he stopped short of endorsing Mr Trump at the Republican National Convention in July, telling supporters to "vote your conscience".
As a war of words escalated between Mr Cruz and Mr Trump, the Texas senator said he would not back Mr Trump "like a servile puppy dog".
However, Mr Cruz has revealed that he has now decided to vote for Mr Trump. 
In a Facebook post, he said: "After many months of careful consideration, of prayer and searching my own conscience, I have decided that on Election Day, I will vote for the Republican nominee, Donald Trump."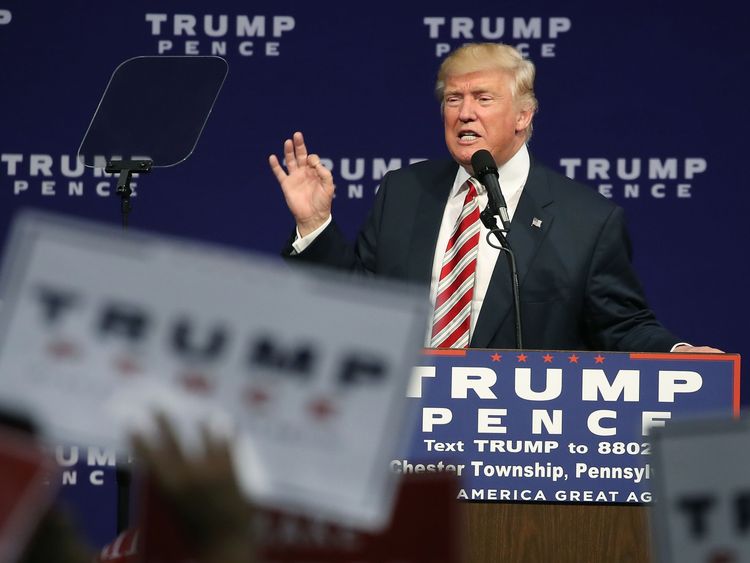 Mr Cruz said that he made the decision to keep a promise that he would support the Republican nominee and blasted Democrat nominee Hillary Clinton as "wholly unacceptable".
He said: "Our country is in crisis. Hillary Clinton is manifestly unfit to be president, and her policies would harm millions of Americans. And Donald Trump is the only thing standing in her way." 
Mr Cruz added: "If you don't want to see a Hillary Clinton presidency, I encourage you to vote for him."
During the fight for the Republican nomination, Mr Trump nicknamed Mr Cruz "Lyin' Ted", linked his father to president John F Kennedy's alleged assassin and criticised the appearance of Mr Cruz's wife, Heidi.
Mr Cruz responded by calling his rival "utterly amoral" and "a narcissist at a level I don't think this country's ever seen".
The Texas senator's endorsement comes after he held talks with Mr Trump's running mate Mike Pence.
In a statement Mr Trump said he was "greatly honoured" by Mr Cruz's announcement.
He said: "We fought the battle and he was a tough and brilliant opponent.
"I look forward to working with him for many years to come in order to make America great again."
The endorsement comes ahead of the first televised debate between Donald Trump and Hillary Clinton on Monday.
source: skynews