Labour is promising to put an extra 10,000 "bobbies on the beat" in England and Wales if it forms the next government.
Consistently behind in national opinion polls, the party is fleshing out its policy platform with five-and-a-half weeks until the General Election on 8 June.
Leader Jeremy Corbyn says the measure will be paid for by reversing Conservative cuts to capital gains tax (CGT).
The Government announced in last year's Budget its plans to slash the higher rate of CGT from 28% to 20% and the basic rate from 18% to 10%.
Diane Abbott MP, Labour's shadow home secretary, will say: "Theresa May failed to protect communities as Home Secretary and has continued to fail them as Prime Minister.
"Labour will reverse the Tories' tax breaks for the rich, providing new money that can be used to put a bobby on the beat in every electoral ward in the country.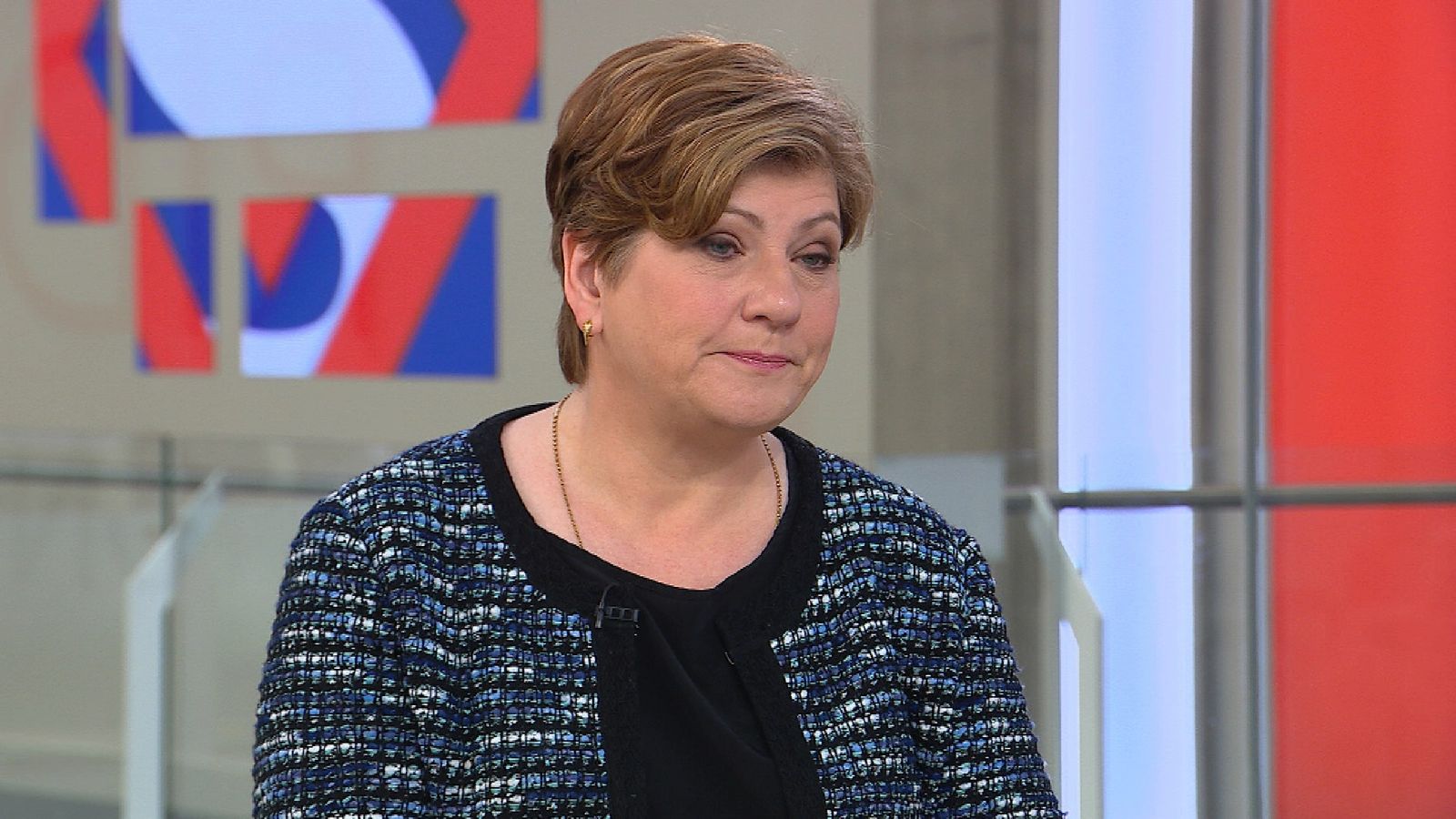 "We will reinforce confidence in our police forces, with a renewed focus on working with communities, and for communities to fight crime."
Labour argues that the number of police officers in England and Wales has fallen by 20,000 since 2010, despite surveys indicating an increase in crime.
The Office for National Statistics suggested a 9% rise in all crimes in 2016 was probably due to "recording processes".
However, the ONS said a 21% hike in homicides and 14% surge in knife crime appeared to show "small but genuine increases".
It is understood Labour's plan would not involve police community support officers (PCSO) but police officers working in community roles.
Jennifer Blake, an anti-knife crime campaigner in Peckham, south London, told Sky News that an increase in officers would not necessarily stop the wave of stabbings in the capital.
"You cannot have a police officer on every corner," she said.
Ms Blake also said that more "community-led officers" were needed rather than police.
"They communicate better and have a better relationship with even the young people," she said.
The Conservatives have called this "another nonsensical Jeremy Corbyn idea" which hasn't been sufficiently costed.
Policing Minister Brandon Lewis said the Labour party had already committed to spending the money they would recoup from changes to CGT on schools, welfare and the arts.
"He and his supporters want to take away the powers the police need to keep us safe," he said
But shadow chancellor John McDonnell told Sky News: "When you see our manifesto, you will see that every promise is identified and clarified, line by line; fully costed with a funding source identified."
Meanwhile, Liberal Democrat leader Tim Farron will attack the Labour Party for taking the votes of ethnic minority communities for granted.
At an event at Westminster Synagogue, he will say Labour has not even bothered to engage with some groups because it believes they will give their support regardless.
Prime Minister Theresa May will be campaigning in the South West, where the Conservatives will be trying to stop the Lib Dems from regaining the seats they lost in the 2015 election.