Tony Blair has insisted it is "absolutely necessary" that Brexit does not happen because of the "damage" the Leave vote is already causing the UK.
The former prime minister, who campaigned for Remain last year, suggested public opinion is "moving" and it is now "possible" Britain may not quit the EU.
Theresa May triggered Article 50 of the Lisbon Treaty, the legal mechanism for departing the EU, in March this year to put Britain on course for an exit in Spring 2019.
But, making a fresh intervention into the debate over Britain's future relationship with the EU, Mr Blair told Sky News' Sophy Ridge: "I think it's possible now that Brexit doesn't happen.
"I think it's absolutely necessary that it doesn't happen because I think every day is bringing us fresh evidence that it's doing us damage economically, certainly doing us damage politically."
The ex-Labour premier, who was once tipped to become president of the European Council, expressed his belief Brexit voters could be changing their minds due to the performance of the UK economy.
"I think public opinion is moving on it," he said.
"This time last year we were the fastest growing economy in the G7, we're now the slowest.
"Our savings ratio is at the lowest for 50 years, the investment community internationally has now gone really negative on us, our currency's down 10-12%, investment in the motor car industry, for example, is down 30%, living standards are stagnating.
"This is causing us real damage, that's beyond doubt."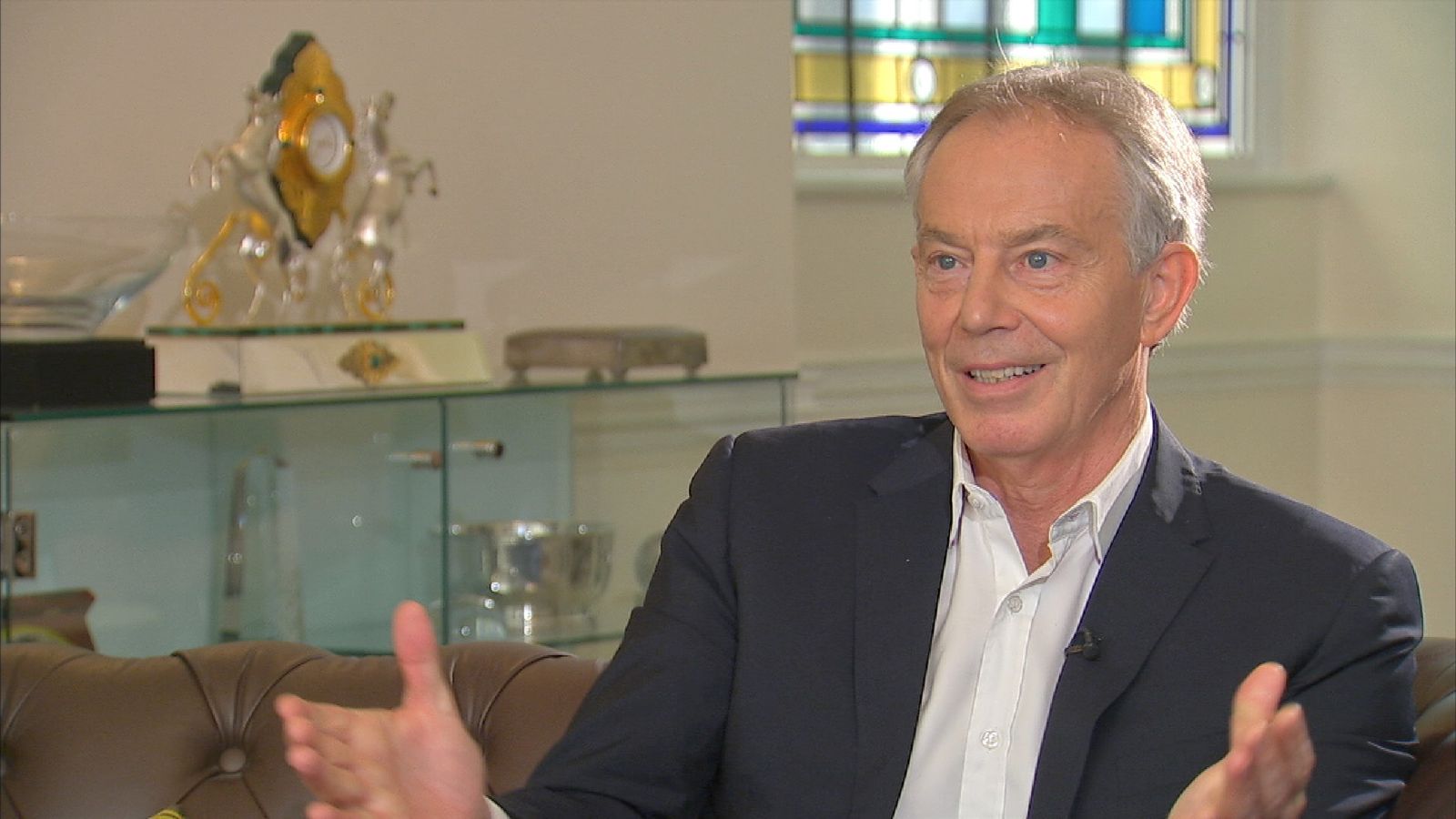 Mr Blair is the last Labour leader to win a general election and has been a vocal critic of Jeremy Corbyn's current leadership.
But he admitted his predictions of a disastrous result for Labour at the election had been proved "way off" by Mr Corbyn's performance, who oversaw the biggest swing to the party since 1945.
Despite describing the 8 June vote as being held in "very unique circumstances", Mr Blair praised the Labour leadership's ability to enthuse voters.
He said: "I actually think at the beginning of the election campaign, we were going to be routed.
"I think what happened was as much to do with the Tory campaign as our campaign. However, I say this absolutely up front… I've got to pay tribute to his temperament during the campaign.
"To their mobilisation particularly of younger voters, to the way they fought the campaign and they generated a lot of enthusiasm, I completely buy that."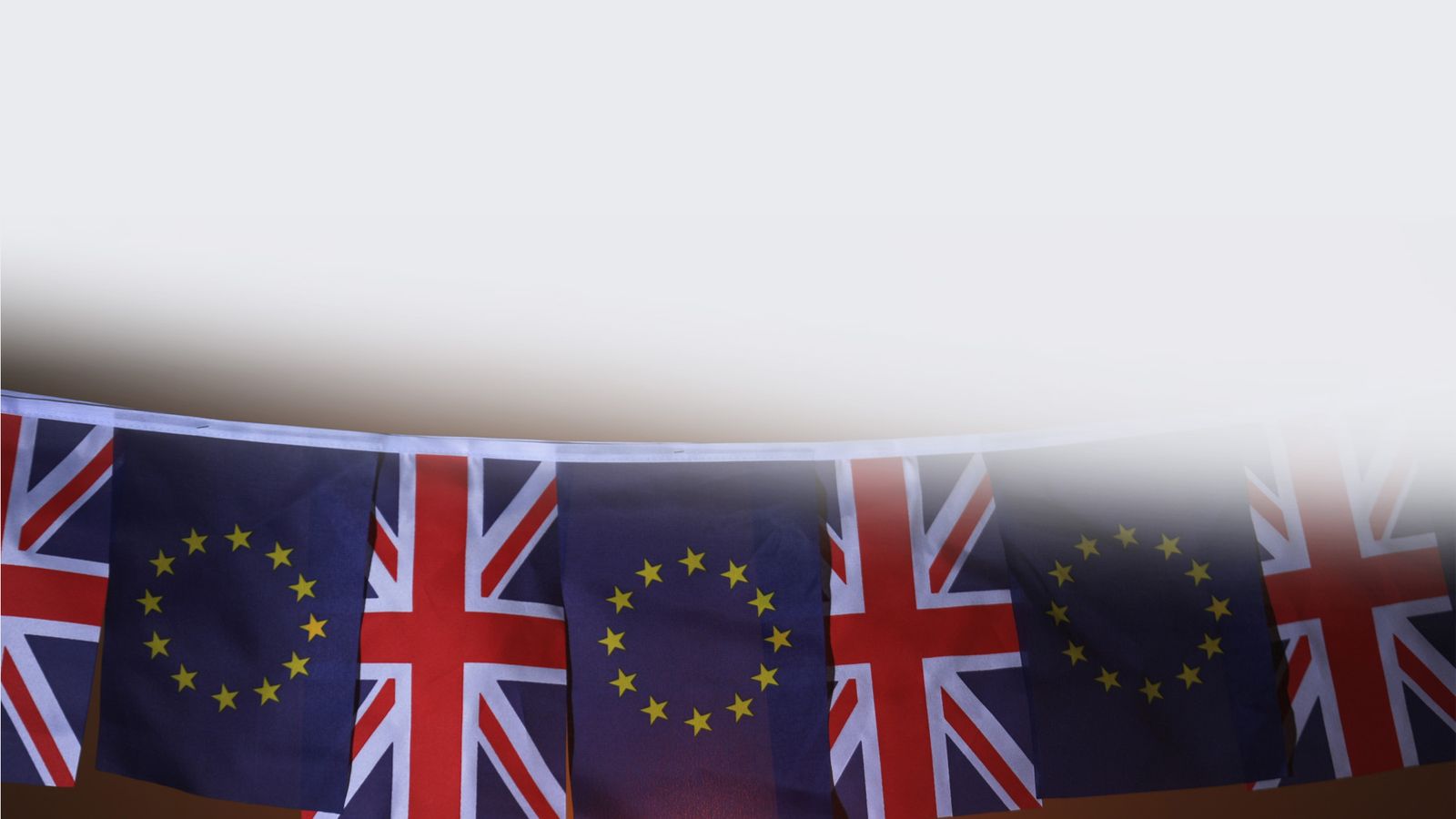 Mr Blair recently wrapped up his controversial business interests and has since founded his own Institute for Global Change.
In an essay published on the organisation's website on Saturday, Mr Blair claimed European leaders would be willing to tighten up the free movement of people as a way to avoid Britain leaving the EU.
He wrote: "Rational consideration of the options would sensibly include the option of negotiating for Britain to stay within a Europe itself prepared to reform and meet us half way."
Mr Blair suggested the election of Emmanuel Macron in France "changes the political dynamics of Europe" with EU member states now likely to integrate more closely.
He added: "Inevitably, therefore, Europe will comprise an inner and outer circle. Reform is now on Europe's agenda.
"The European leaders, certainly from my discussions, are willing to consider changes to accommodate Britain, including around freedom of movement. Yet this option is excluded."
But Mr Blair's claims were dismissed by Labour MP Frank Field, who supported Leave.
"If I was in the EU wanting to change public opinion in this country about our exit from the EU, I would not be using Tony Blair," he told the BBC.
"We are now set on the course of leaving. I wouldn't actually be believing those people who are set on destroying our attempts to leave who now appear as wolves in sheep's clothing."
Mr Blair's comments were also branded "out of touch" with British voters by pro-Brexit group Leave Means Leave.
The campaign's co-chair Richard Tice said: "The former prime minister believes that freedom of movement is the only issue with the EU.
"In reality the British people also voted to leave in order to take back control of our laws and money and no longer be dictated to by the European Court of Justice.
"Sadly Westminster 'Remainers' are still in denial, whilst more and more business people see the advantages and opportunities of leaving the EU."
source: news.sky.com