Marseille player Patrice Evra was sent off after kicking one of his team's fans in the head before the Europa League defeat at Vitoria Guimaraes.
Footage shows the 36-year-old former Manchester United defender aiming an acrobatic kick at a supporter at the side of the pitch during the warm-up.
Evra, who was named as a substitute, was dismissed before kick-off, and Marseille started with 11 players.
Uefa's disciplinary body is likely to rule on any further action on Friday.
French newspaper L'Equipe reported Marseille supporters had been jeering Evra for about half an hour while the players prepared for the game, which the French side lost 1-0.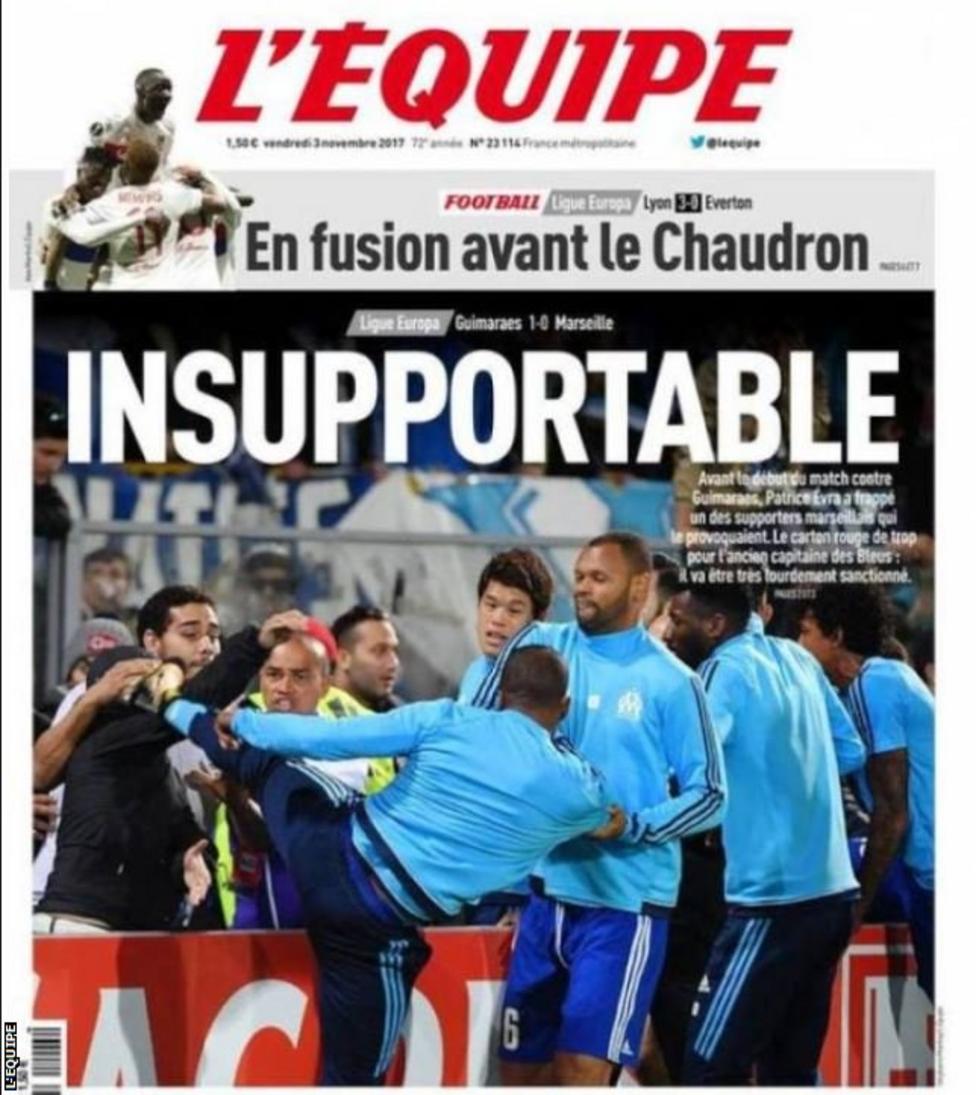 L'Equipe's reporter said Evra had initially gone over to the fans to talk to them, but the situation had escalated quickly.
"Pat has experience and he must not react, it's obvious," said Marseille coach Rudi Garcia.
"You can't respond to insults, as bad as they are and as incredible as they might be. He must learn to keep his cool."
Evra, who won five Premier League titles and the Champions League during eight years at Manchester United, joined Marseille from Juventus in January but has made only two appearances this season.
Thursday's incident evoked memories of Eric Cantona's infamous "kung-fu kick" during Manchester United's game against Crystal Palace at Selhurst Park in January 1995.
The Frenchman was banned for nine months by the Football Association for the incident, which took place as he left the pitch after being sent off.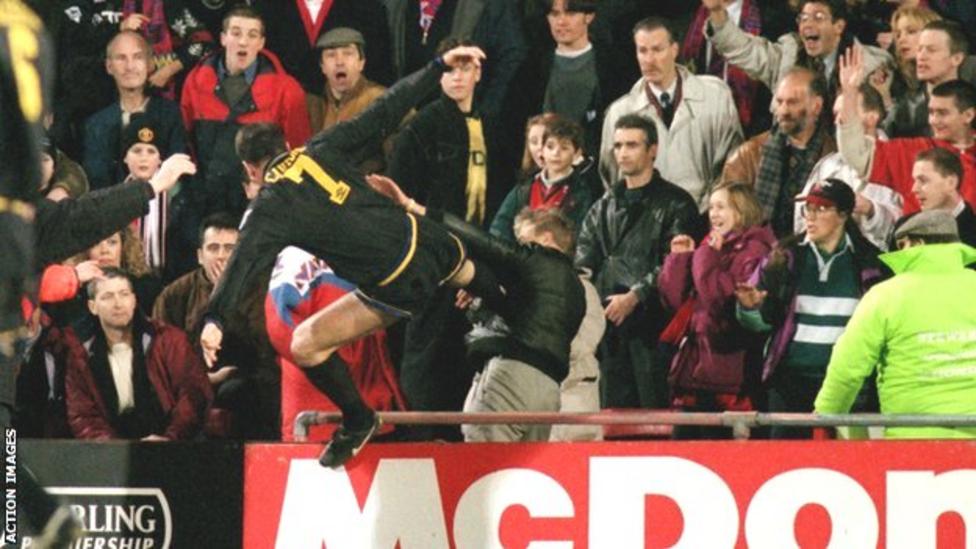 How it happened
Named as a substitute, Evra begins warming up with his team-mates before the game
The former Manchester United left-back appears to be the target of songs and abuse from the crowd for about 30 minutes
Evra approaches the Marseille fans, about 500 of whom had travelled to Guimaraes
He volleys a ball towards the crowd, but some of his team-mates come over and look to calm the defender down
Evra climbs over the billboards and looks to confront spectators who have come towards the front of the stand
The 36-year-old returns to the pitch, but a group of fans approach the billboards and Evra appears to kick one of them
Evra is led away to the substitutes' bench, but is sent off by the referee and watches the game from the stands.
source: BBC