The Queen watched on for the first time in her 65-year reign as Prince Charles led Remembrance Sunday commemorations at the Cenotaph in Whitehall.
In a break with tradition, Prince Charles laid the head of state's wreath at the base of the monument shortly after a two-minute silence at 11am.
The Queen stood with the Duke of Edinburgh and Duchess of Cornwall on a Foreign Office balcony to observe the silence and watch the service.
The change of protocol is seen as one of the Queen's most significant handovers of Royal responsibilities to the heir to the throne.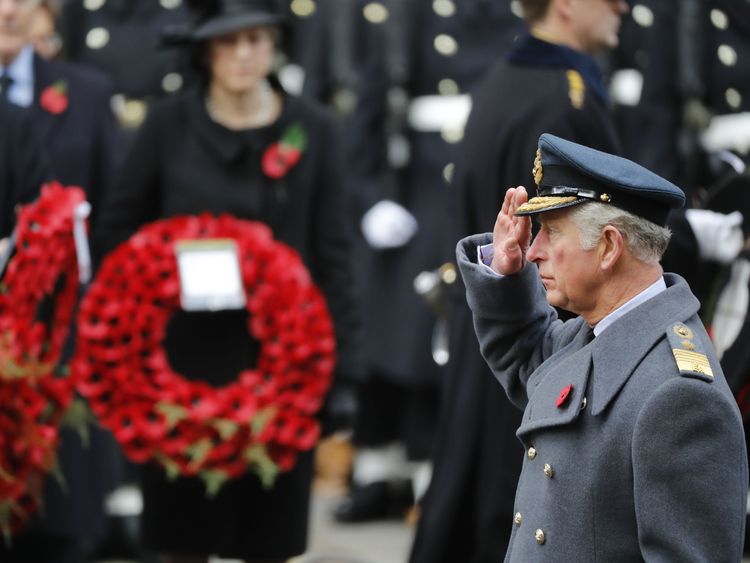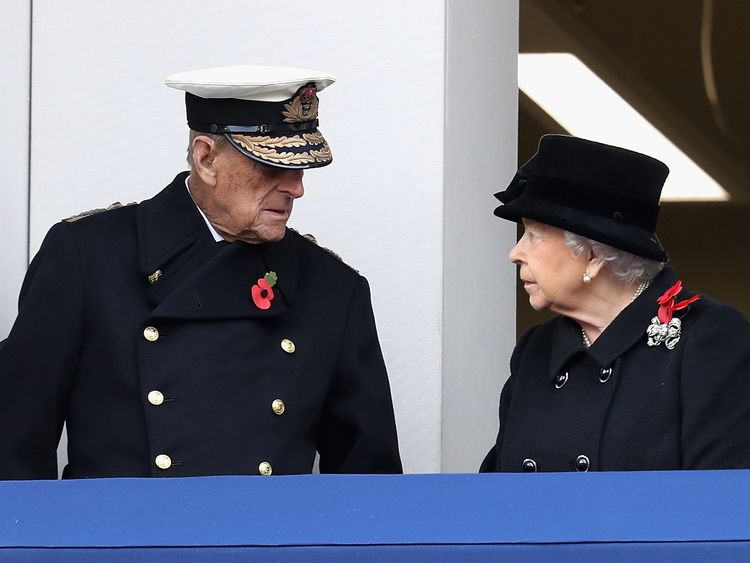 Placing the wreath at the base of the Whitehall monument would have required the monarch, who is 91, to walk backwards down the stone steps.
As well as laying the head of state's wreath, Charles laid his own wreath at the base of the Cenotaph.
The Duke of Cambridge, Prince Harry, the Duke of York, the Earl of Wessex, the Princess Royal and the Duke of Kent also laid wreaths.
Charles has stepped in for the Queen at the ceremony twice before – in 1983 when she was in Kenya and in 1999 when the monarch travelled to South Africa.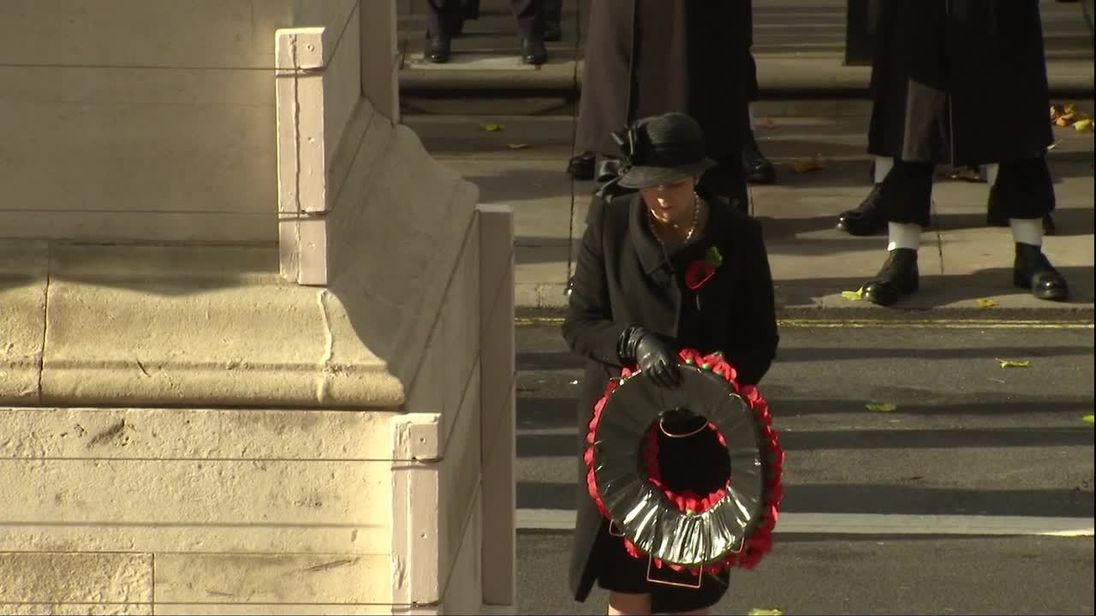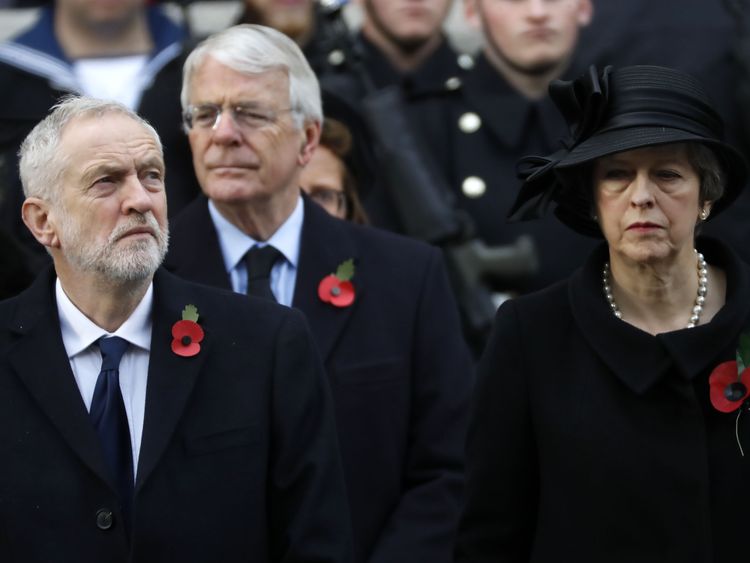 Across the rest of the country, millions honoured Britain's war dead at other Remembrance Day commemorations.
Irish Prime Minister Leo Varadkar, Northern Ireland Secretary James Brokenshire and DUP leader Arlene Foster laid wreaths at the cenotaph in Enniskillen, County Fermanagh – 30 years since an IRA bombing there killed 12 on Remembrance Sunday.
Meanwhile, police carried out three controlled explosions following reports of a suspicious object close to the war memorial in Omagh, County Tyrone.
The alert forced the diversion of a parade and the cancellation of wreath-laying.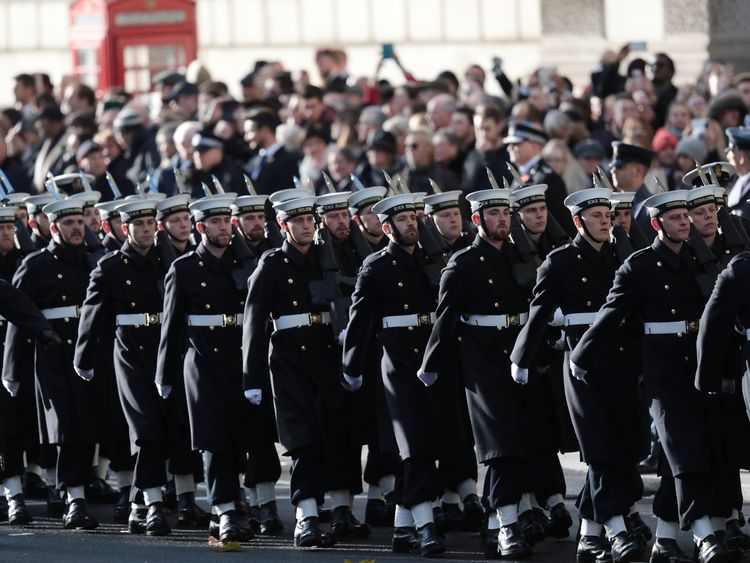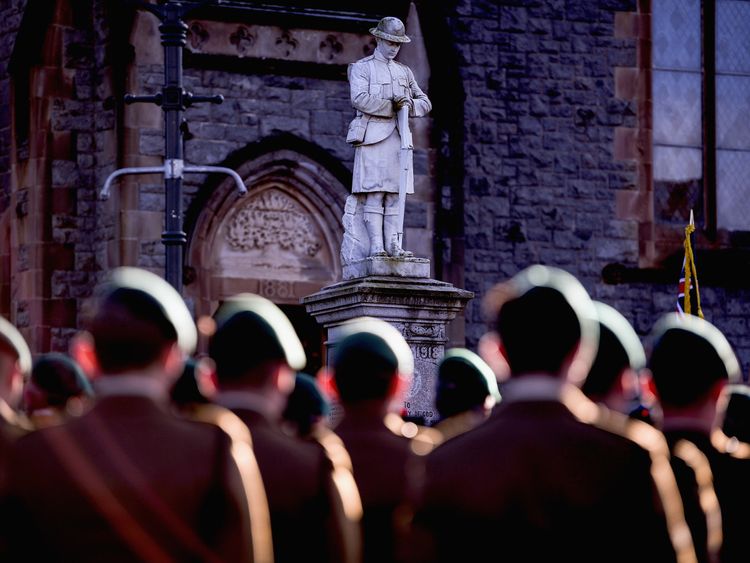 PSNI chief inspector Graham Dodds said: "This is a sickening attempt by cowards to create fear and disruption on a day when many gather to pay their respects to the brave men and women who paid the ultimate sacrifice and must be unreservedly condemned."
In August 1998, a Real IRA bombing in Omagh claimed 29 lives and was the biggest single atrocity during the Troubles in Northern Ireland.
n Saturday, the Queen and senior royals joined servicemen and women past and present at the annual Festival of Remembrance as the nation remembered its war dead on Armistice Day.
The monarch was joined at the Royal Albert Hall in London by thousands of veterans for the 90th anniversary of the event, organised by the Royal British Legion, of which she is patron.
source: news.sky.com