Jose Mourinho has offered Anthony Martial and Marcus Rashfordlittle comfort as the pair struggle for first team starts at Manchester United.
The duo have seen their futures come under scrutiny, amid reports that they are frustrated by the lack of regular first team openings, particularly in the Premier League, under the United manager.
Rashford has started just 30 of the 70 Premier League games in which Mourinho has been in charge in his near two seasons at the club.
And Martial appears to have dropped down in United's pecking order since the arrival of Alex Sanchez, having failed to complete a full 90 minutes in the league since the middle of February.
That has led to growing claims that either, or both, of the players could be keen to explore their options away from United, particularly with them keen to establish themselves in their respective international teams.
But if Rashford and Martial were hoping for encouraging words from their manager, there were none forthcoming as Mourinho simply reminded them of the harsh realities of life in top-class football.
"It is just football, we cannot have just 11 players," he said. "It would be amazing economically for the football clubs to have only 11 and play with the same 11, no injuries, no suspension, no fatigue.
"It would be better for everyone to have only 11 but is impossible. At every club and every level, from the top of the world to the amateur football clubs, you need more than 11 players and only 11 can start. It is as simple as that, there's nothing I can do.
"Only 11 can start so the same questions you are doing to me, you should do to every other manager because everyone has players in the same situation."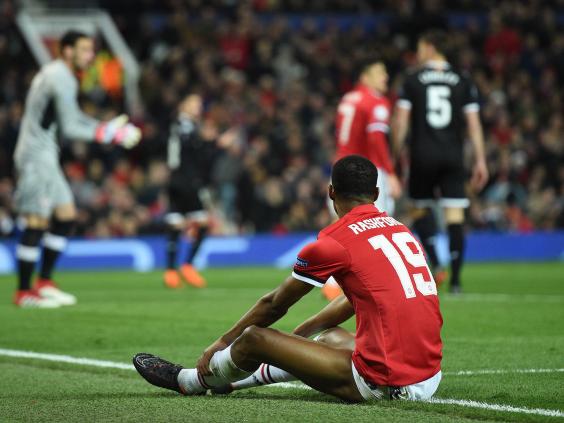 Rashford has endured an up and down season (Getty)
Strangely, Rashford has actually been involved in more first team games in Mourinho's time in charge than any other United star, although many of those appearances have come off the bench or in lesser competitions such as the Europa League and League Cup.
And, although Mourinho frequently cites that statistic as evidence of his trust in Rashford, the manager was in no mood to discuss their long-term prospects.
Instead, Mourinho gave the examples of automatic first team starters Romelu Lukaka and Nemanja Matic as players the pair should try and emulate if they want to force their way back into contention at Old Trafford.
"If I was you I would go ask why Lukaku plays every match, why Matic plays every match," he said. "You always go to that one. The answer is if you want what I call dry answers, I have dry answers. And a dry answer is only 11 can start the match and we are 22."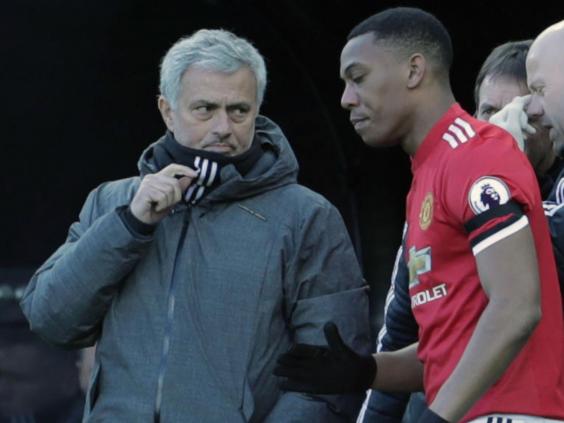 The situation concerning Lukaku is particularly interesting with the Belgian international now the only specialist centre-forward on United's boss, following the premature departure of Zlatan Ibrahimovic to the United States.
At one stage, it had appeared that Martial could be a possible back-up to Lukaku although Mourinho has long since abandoned that experiment.
Sanchez remains a possible focal point for Mourinho's attack and the manager sarcastically suggested that he has no intention of trying to sign another forward in the summer transfer window to offer Lukaku some breathing space.
"No, no," said Mourinho. "If I have more competitions for him I have more competition for the other ones you are saying are not happy because they are not playing. I probably have to reduce and have a squad of 12 or 13 players."
Source: independent.co.uk