The BBC's Cyriaque Muhawenayo has been at the event where Burundi's President Pierre Nkurunziza vowed to step down in 2020 (see earlier post).
He took a photo of the president signing into law the new constitution, which increases presidential terms from five to seven years.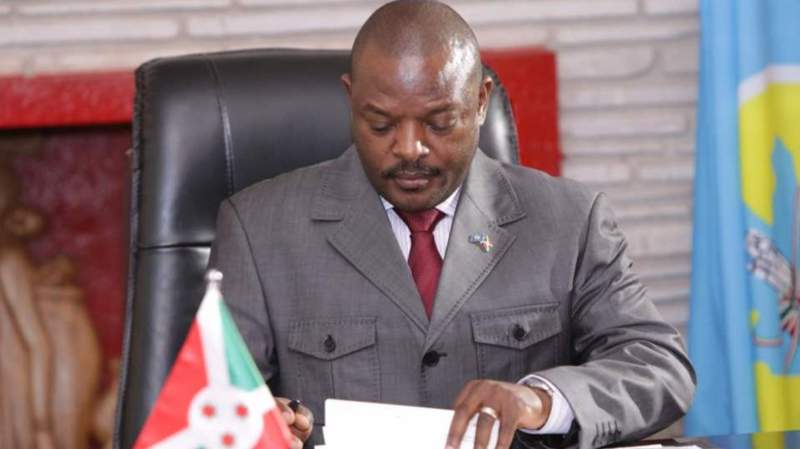 But the former rebel leader, who first came into power in 2005 after a brutal ethnic civil war, appears to have defied his critics with this surprise announcement.
Our reporter says the president also promised to support whoever was put forward by the ruling party as the presidential candidate for the next election.
Crowds turned out in force to see the president in Bugendana, in the centre of the country:
Source: BBC